Enjoy your motherhood
Happy Motherhood
Register Now!
The comprehensive know how about your little one.
Final Lap
Register Now!
Post-delivery – you and the baby
Final Lap
Register Now!
About the Program
Hey moms,
Being nee mother is overwhelming but at time challenging , confusing, painful and filled with suggestions.
This class will help you to burst all myths and understand how powerful u are as a mother…
Right from breastfeeding, physical changes, baby care and many more things which lingers in your mind will be answered…
Program Schedule
Pimpri Branch Batch Schedule
Thane Branch Batch Schedule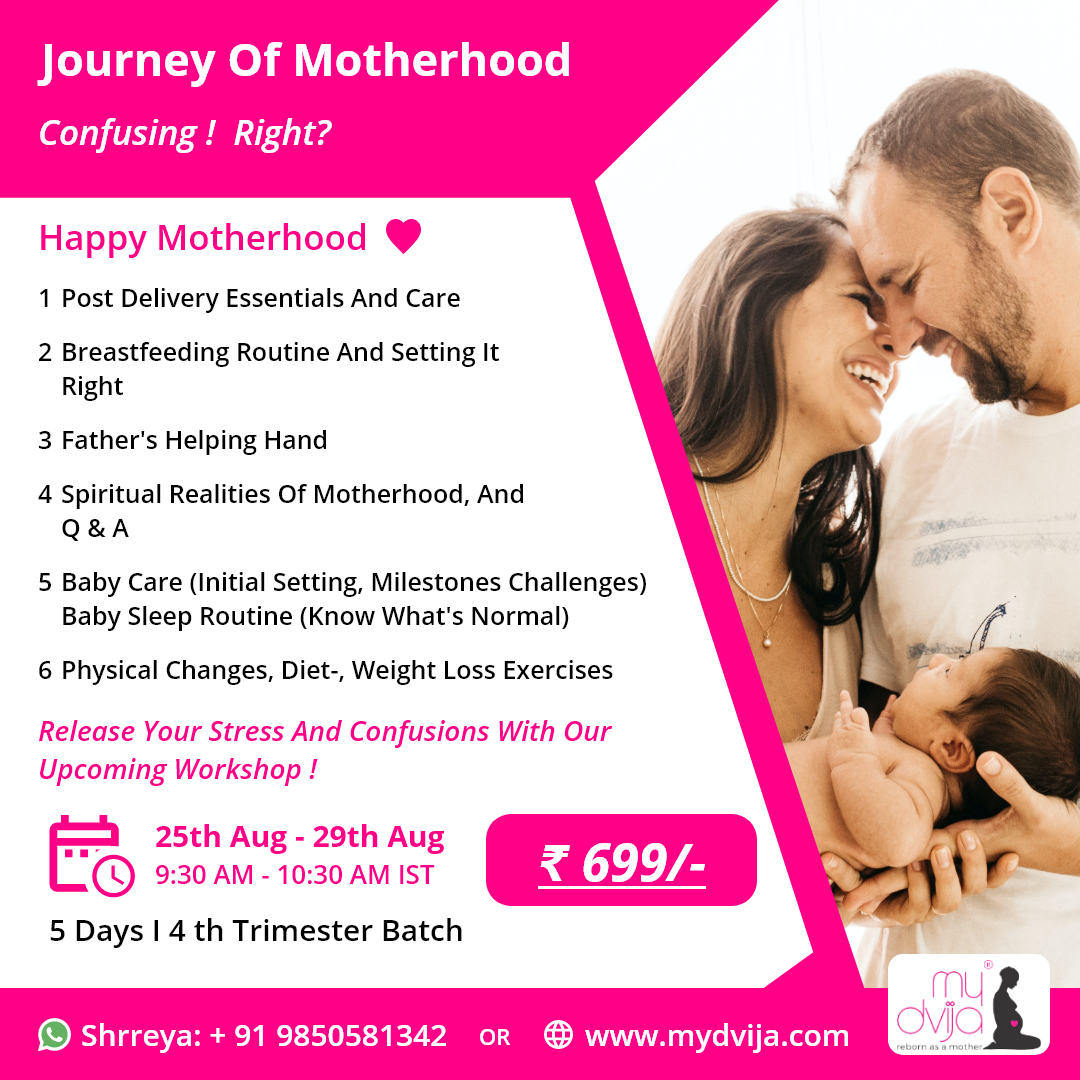 These are group sessions conducted online. Batch details will be sent you through mail.