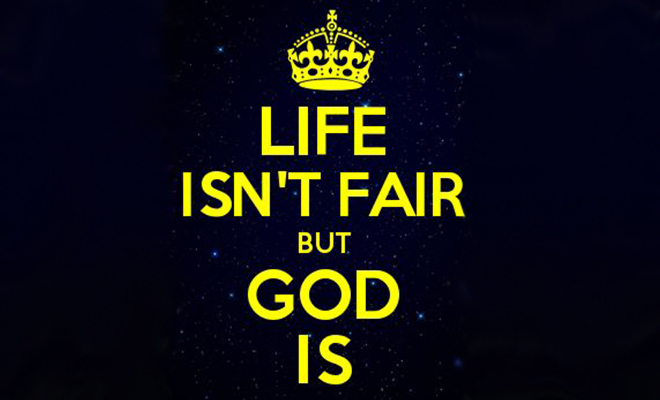 One day god was in a confuse frame of mind. So he just thought to get clarity from one of his best creation on earth HUMAN BEING.
God:- Man, how are you? I am god who have created you. I have question to ask you. Why you are not taking care of your body?
Man:- Ohh! So nice to meet you. Actually I wanted to start exercises but so much of work, festivals, family responsibilities etc. I am not getting time. I thought let me start it once I am free from all these. As it is see I am absolutely fit no medication, no doctor, no health issues etc.
( Man felt so proud that he could clear everything to god in the most convincing way)
God:- That's the reason. You know one thing for all the responsibilities you are talking you need a tireless heart to support, sharp brain to think, all working internal organs to work in sync etc. On top of all you need a fit body to carry all these longer. Amongst my all creations HUMAN BEINGS are my best creation with best of intelligence, and you are using all of it non-stop without maintenance.
Man:- I understand but this is the age where I can work, earn and secure my future. Where is the time?
God:- Man if today I give you any major health issue, medical problem you will have to stop all this and rush to doctor and get the treatment done. All years of savings and lot of time will go in few weeks. 
Body is the vehicle which needs mantainance to carry you from womb to tomb. Love your body, take care, exercise, meditate etc. So that it will respond more efficiently in return.
( Man being one of the most intelligent creation of god, thought unto himself with a gentle smile on face. As if he realised its time to start)
Man:- God I will shift my gears. Thank you so much. It's not tomorrow , TODAY I will start with my exercises. Till the day I am alive I want to be fit to work, to love, to relate, to earn, to share etc…..
Hey everyone lets start today. God is concern about us. Lets behave as a best intelligence on earth, we can not afford to take a push from god to start off.
I am getting ready for my workout of the day, what about you?